Ways to Customize Your Deck Area
Decks have become an integral part of garden design and landscaping over the past few years. They offers a versatile and striking aesthetic for a wide variety of spaces and is easily adaptable to gardens of all sizes. The outdoor resort-style design is often praised for its durability and functionality, alongside its flexible style options. Incorporating a deck into your existing space involves everything from how you use the area to the materials required for year-round use. The Decks is used primarily for dining alfresco and entertaining guests, so incorporating a fluid transition from your interior design into your exterior themes is paramount for an uninterrupted and ambient setting.
Design, space, and natural lighting all determine the best position for your deck and complementing this plot with customized style will ensure you create something unique to your exterior space. Take a look at some of the ways you can optimize this customization with clever detailing and deck wire railing options.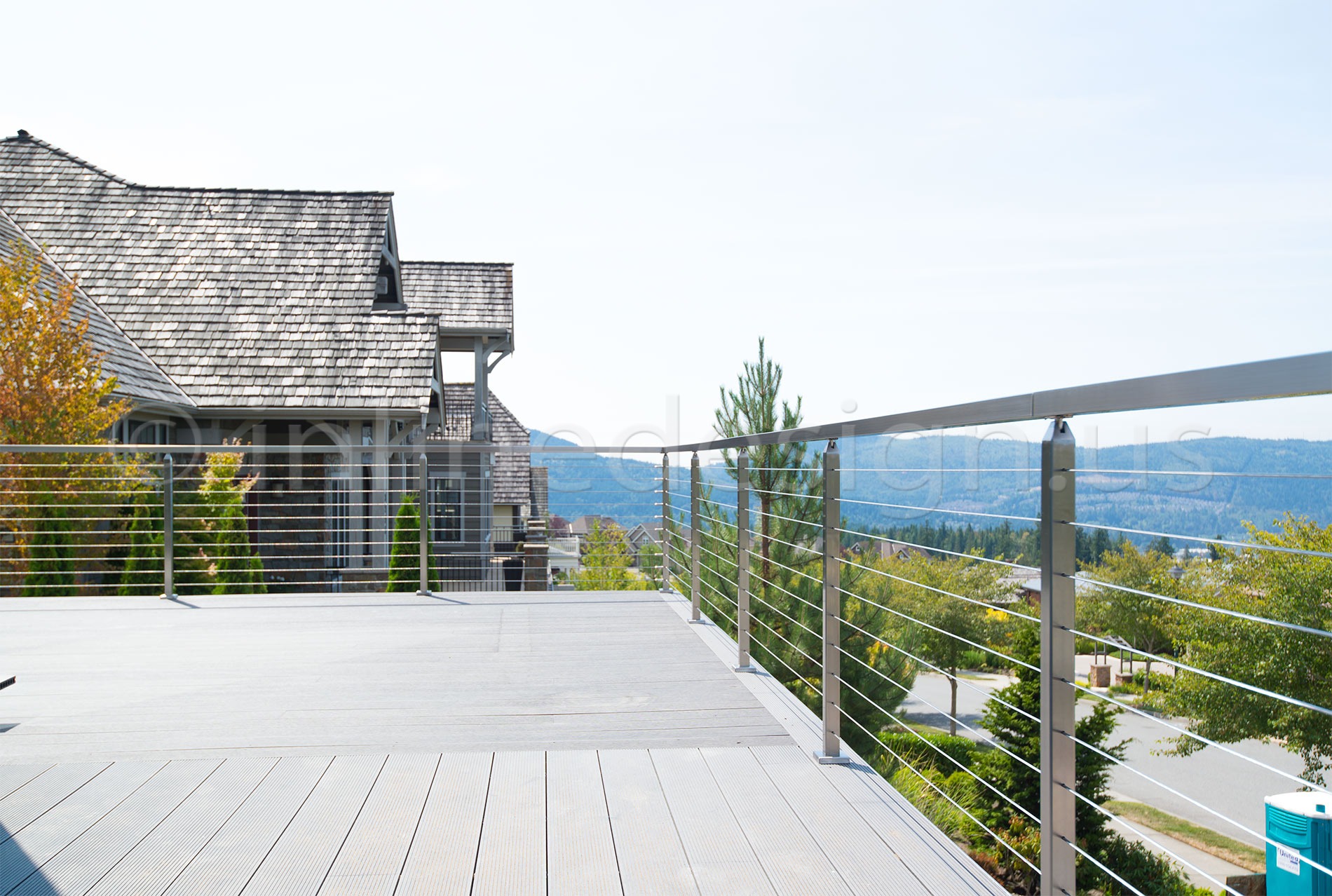 Sleek and modern style
If you're looking for high-end and clean aesthetics, there is a range of deck options to suit this look. Embracing a contemporary vibe with sharp, clean edges, and minimalism offers the optimum modern styling. This look can be achieved with a variety of deck materials and is complemented by deck wire railing for a striking finish. Popular choices for a sleek and clean look in deck railing includes the Arcadia system, which features a simple flat bar design and floor- or side-mounted options. This system is also perfect for terrace or balcony style design features, as its unmistakable strength provides a durable and long-lasting exterior solution.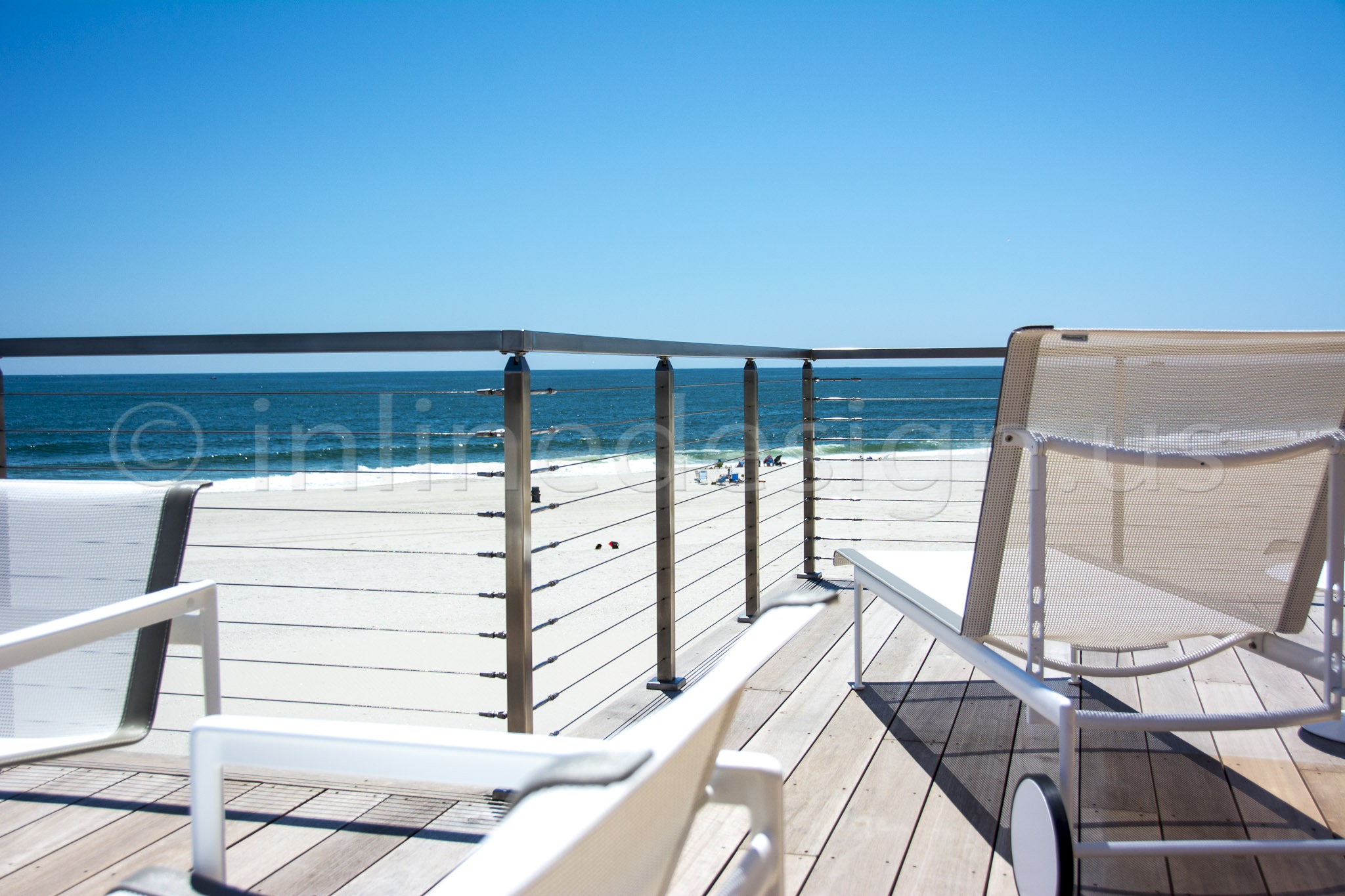 Versatile and subtle design
A press and latch deck wire railing system is one of the most popular ways to create a striking yet subtle addition to your exterior area. This easy to install solution works harmoniously with the Virginia Round system and can be incorporated into a range of different spaces with ease. The versatility of this design enables you to mix and match it with a variety of exterior themes and décor. These unique systems also provide an uninterrupted view that can create the illusion of a larger garden size and beautifully transitions your living areas for an outdoor-in vibe.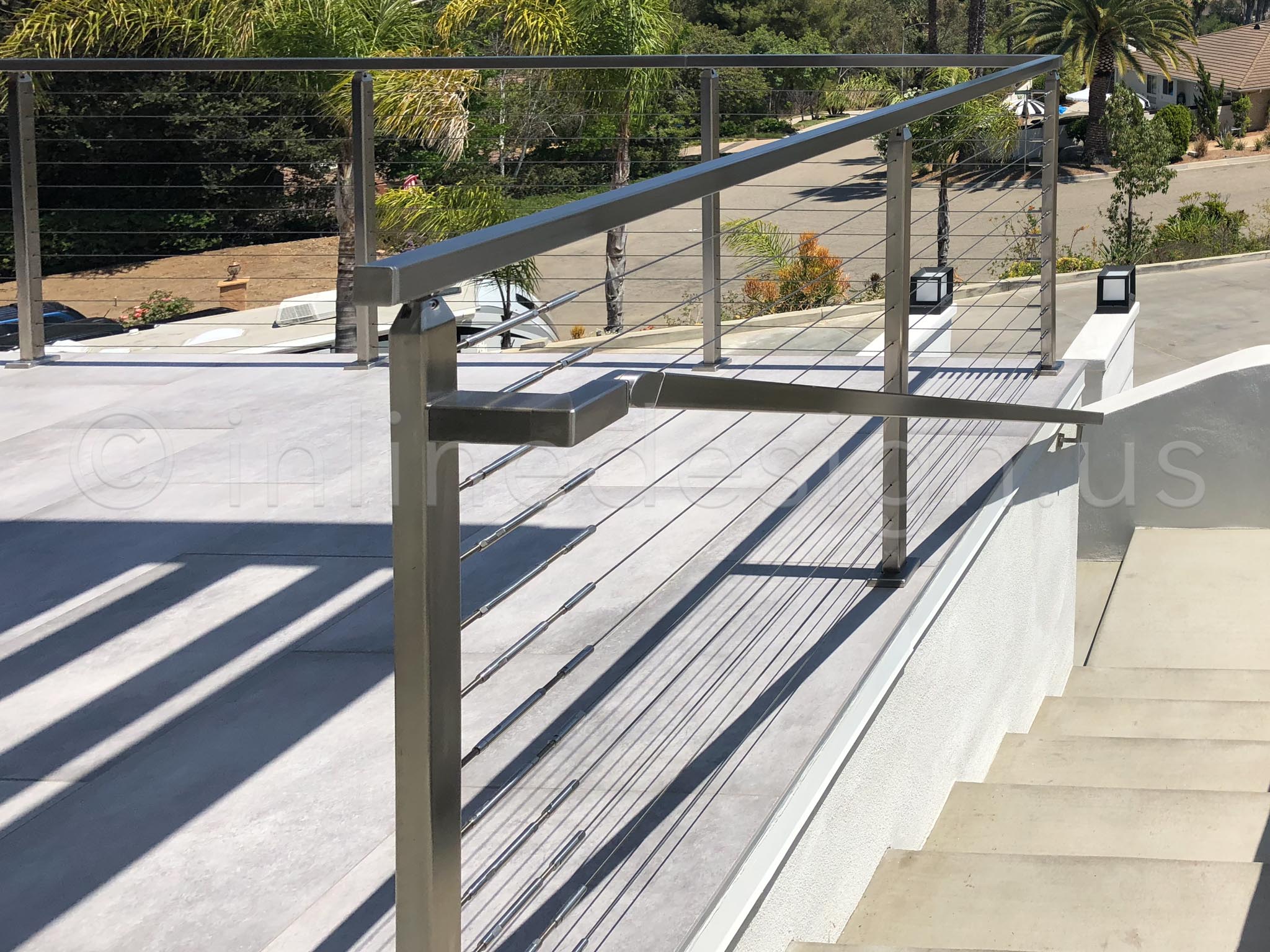 Mixing materials
The beauty of individual style is that there are no rules when it comes to exterior design. Whether you are undertaking large renovations or adding small touches to the space, incorporating personality has never been easier. With this in mind, when you design a deck area, mixing materials is a great way to achieve a unique look. There are many combinations that pair beautifully, including stainless steel deck wire railing and materials such as concrete and wood. The contrast in color and style makes an attractive focal point in the space, yet blends fluidly into the landscape of the garden. If you are looking to create a smooth transition between your interior and exterior space, using the same flooring material from inside of your property to the outside living area will offer a stylish, high-end look.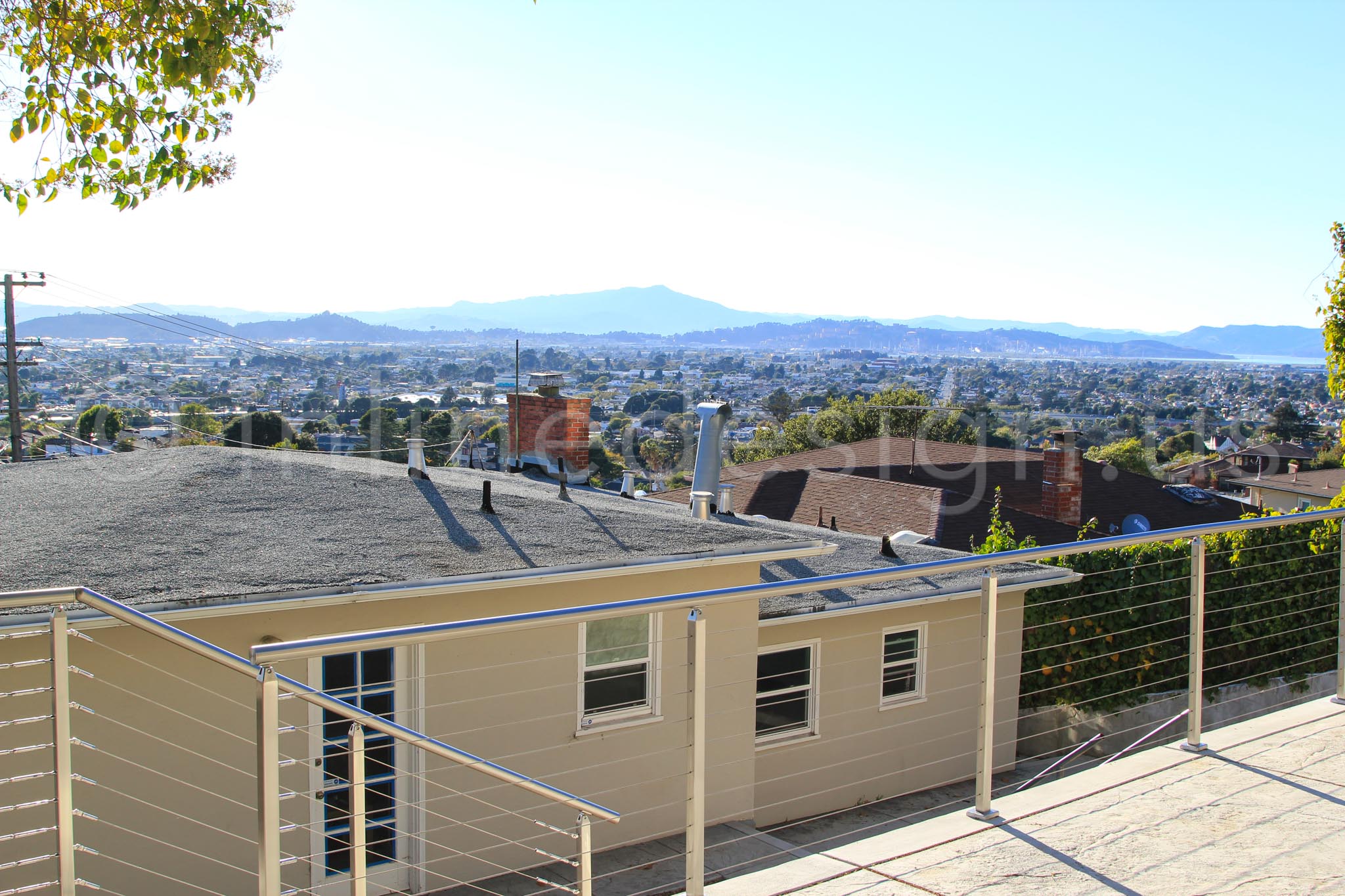 Multilevel deck ideas
If you have sufficient space, creating a multilevel area can add a striking aesthetic to your property. This layered effect sparks design ingenuity and works in a variety of locations around a property, including small raise decked areas to incorporating steps up to first or subsequent levels. Designing multilevel decks with wire railing will transition each level effortlessly while retaining its striking aesthetic. This style of railing also provides a safety barrier for staircases and decks above ground level without the unobtrusive nature of a traditional structure.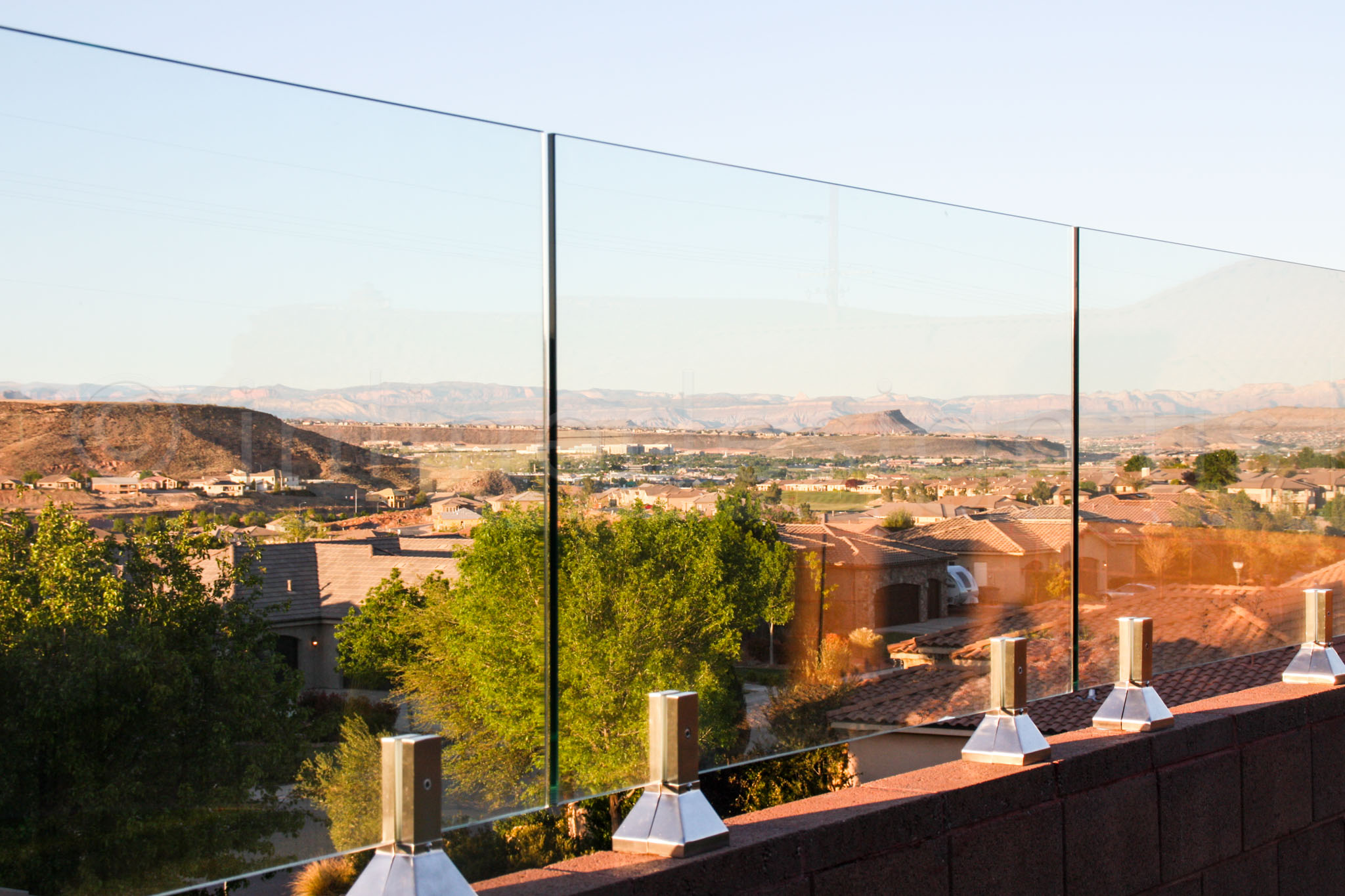 Simple styling
It is often underestimated the power of simple style. Exterior areas don't have to include the latest garden themes to resonate with personal tastes, so keeping it clean, fresh, and sophisticated can work wonders in any space. The minimalistic appearance of deck wire railing offers you a simple yet effective way to customize a plot for maximum impact. This deck railing option is also easy to clean and upholds its original aesthetic with little effort.
The latest cable and deck wire railing options cater for a range of exterior design ideas and can be worked into the initial planning stage with ease. Whether you are looking to customize your space with the latest in contemporary design or are seeking a traditional vibe for your property, deck wire railing complements many exterior style options with an impressive and revolutionary design.
---