Ryan's Hybrid Stair Railing in NY
Whether your project is large or small, Inline Design's products can be the key points that save you time and money. Ryan of Buffalo, NY certainly knows about architectural key points. He's a project associate for an architectural firm!  
Ryan's project involved additional elements to an existing railing for the stairway of his own home. In order for him to complete his project, he needed two varieties of Stainless Steel Handrail brackets: our Handrail Bracket Square Flat and our Square Adjustable Square Stem.  
He also needed a dozen 36" Stainless Steel Posts. Although this height is not offered on our website, we were able to customize the height for Ryan. Once Ryan placed his order, we were able to precision-cut  each post at no additional charge.
Every purchase is verified by our sales team. We noticed base covers were not a part of his original order, and after verifying they were not needed, we shipped out his order. We trusted he knew what he was doing, as evidenced by his handiwork:  
A sturdy guard rail and handrailing that was positioned perfectly, due significantly to Ryan's use of the adjustable handrail brackets. Ryan also chose wisely in positioning his stainless steel square post at the key stability points, which was all he needed, as he made use of some railing that he already possessed, minus the vital posts that hold up to sustained weight.
The result is beauty and brawn. His own dark railing stems created a visual contrast to our shiny stainless steel square posts placed at key points, while also being sturdy enough to keep Ryan's family members safe.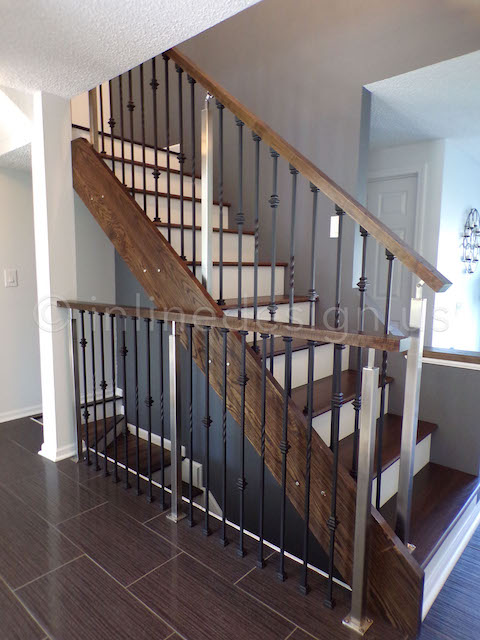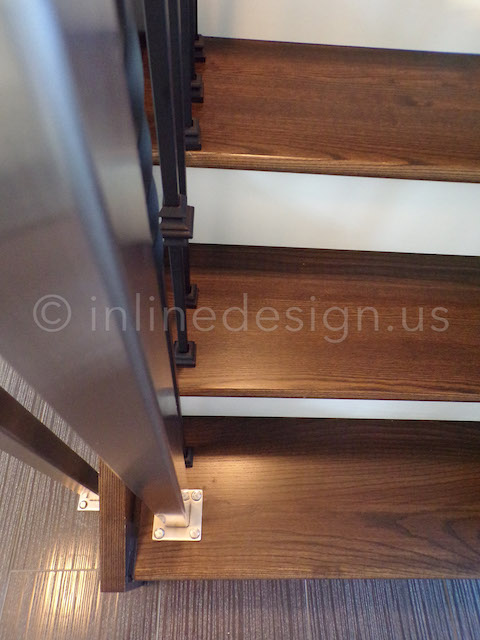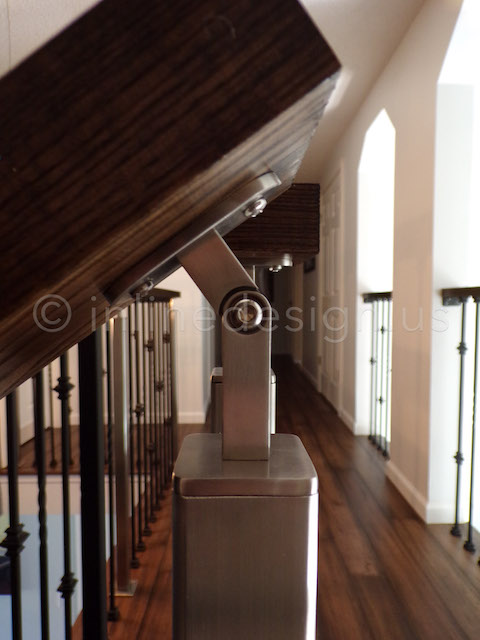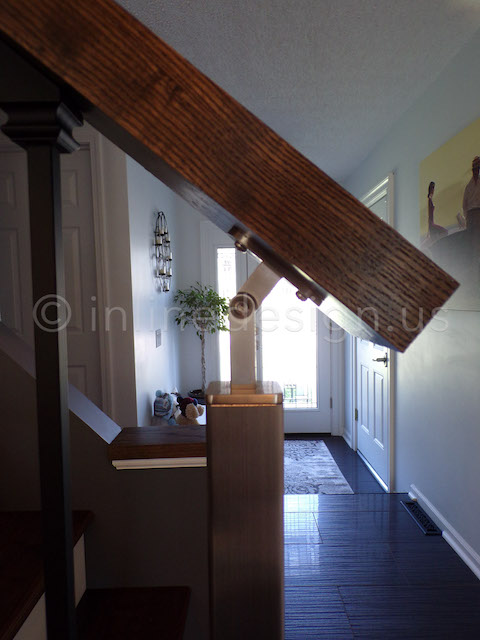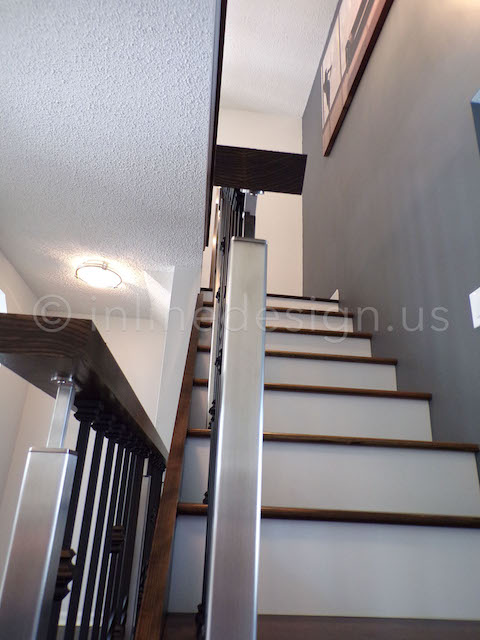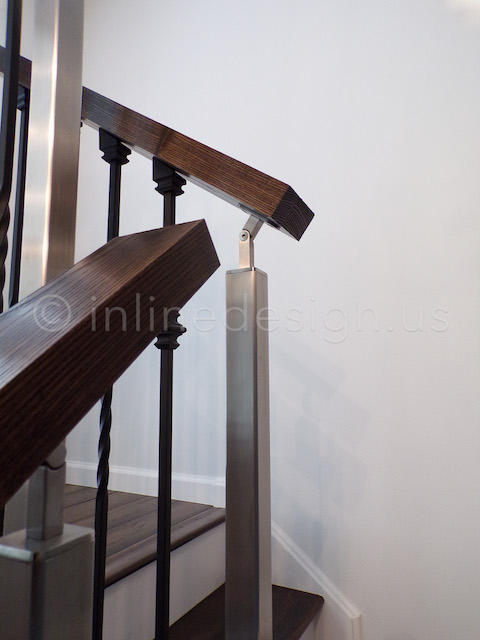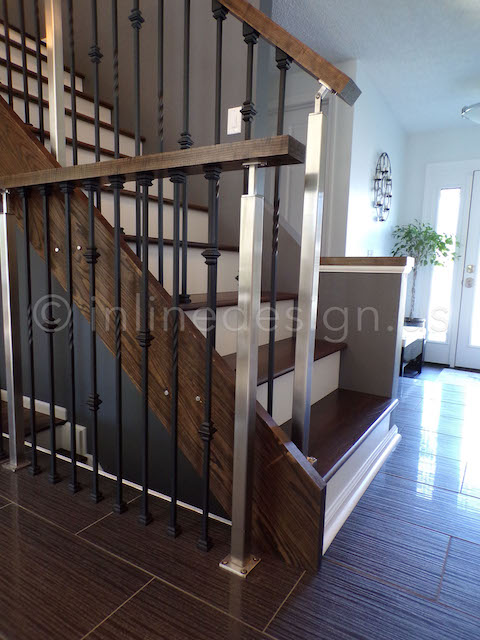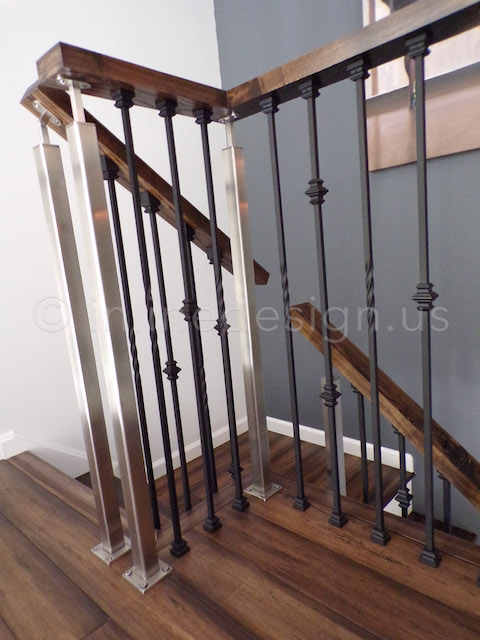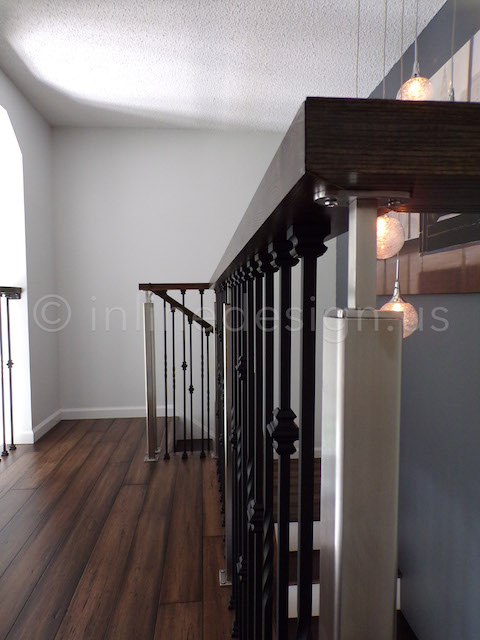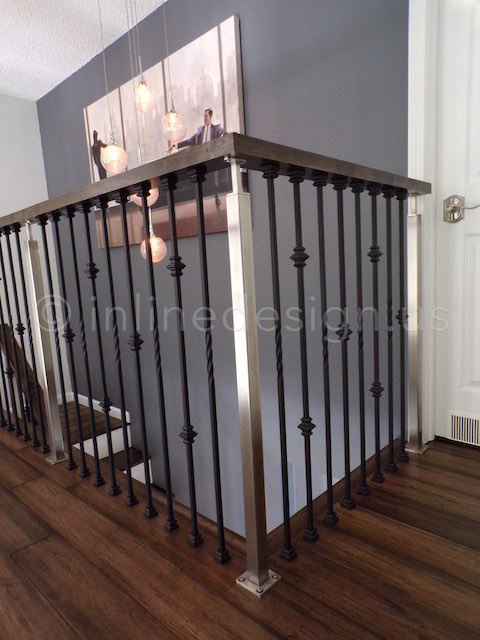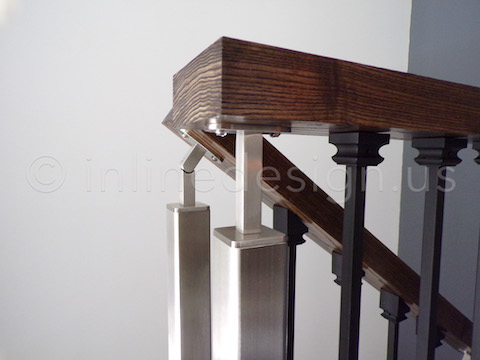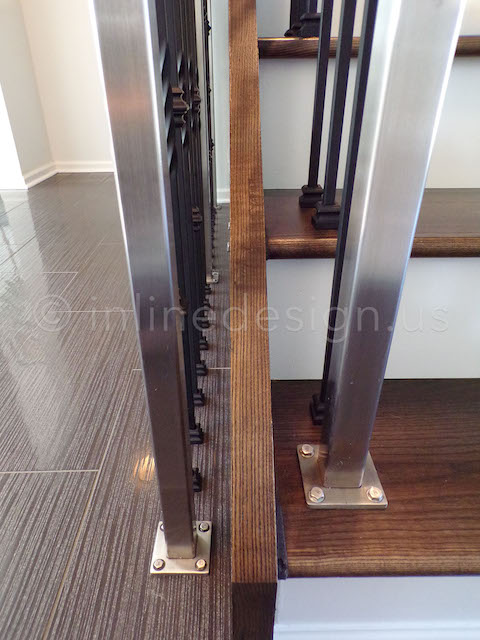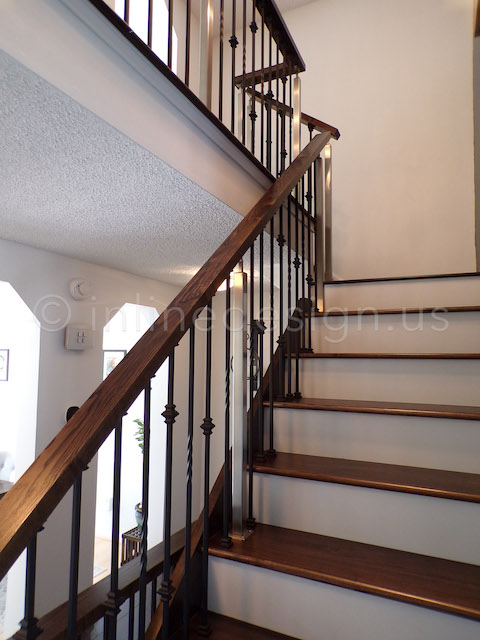 ---