Showcasing the Use of Natural Materials With Glass and Bar Railings
Cable railings can be incorporated with an array of designs, materials and assemblies. A common combination is wood, glass and stainless steel for modern residential homes. Cable railing systems that utilize such materials, including a project successfully completed by Inline Design customer Milosh, contribute to a comfortable living space due to the use of natural, organic components (wood). Moreover, glass secured with metallic clamps can make rooms appear open and large, which is emphasized through its transparent features.
Milosh's project showcases several levels of versatility associated with stainless steel railing systems, as well as Inline Design's high-quality custom cable railing services. The railing assembly called for a custom design, as some parts were already provided by the customer. Notably, wood railings and top posts were separately obtained for the project. The selected wood matches the materials used for the stairway and flooring. This subtle style facilities smooth, visual transitions that are very appealing for homes (especially when low color temperature lighting is applied in the space). 
To start, the cable railing project used the following Inline Design products:
Chicago Square Glass Railing (fascia posts)
Stainless Steel Square Adjustable Handrail Wall Brackets
Due to the use of third-party components (i.e. wood railings), the project had very specific requirements. Inline Design provided CAD drawings at the early stages of the service. 
The stairway was designed with a single (right) turn roughly seven steps from the top. This part of the project called for wood guard rails supported by stainless steel wall brackets on one side of the wall. At the bottom section, a total of eight metallic rods on each side served as safety barriers, guiding individuals safely up and down the stairs. The stainless steel posts and rods were mounted on the wall. Wood railings were also installed at the top of the posts and rods. 
At the top of the stairs and along the border of the walkway, thick glass secured via four clamps per panel served as safety barriers. The glass clamps were mounted directly on the wall. Lengthy sections made use of center stainless steel posts, which support four clamps and two glass panels. Wood railings were installed at the top of the glass panels, providing protection from light impacts. 
As highlighted in Milosh's custom railing project, stainless steel cable railings are not limited to commercial buildings and industrial locations. When used in homes, the right selection of materials can promote comfort, without sacrificing the aesthetic properties of the space. Inline Design's custom services also played an important role in Milosh's home project, ensuring accurate installation, safety and compliance with applicable building codes.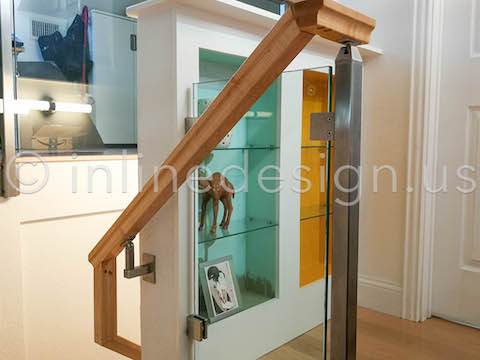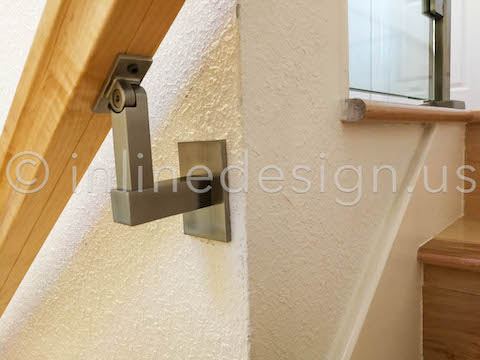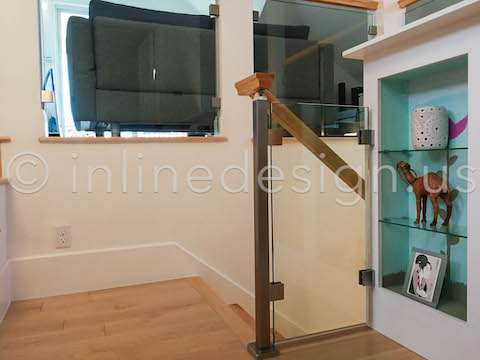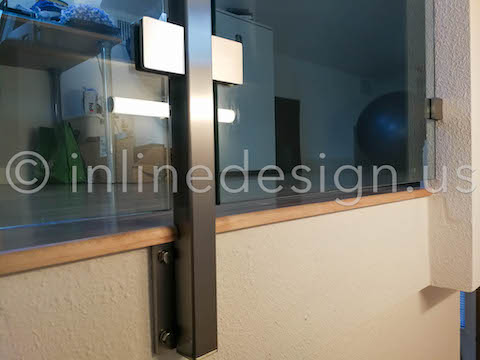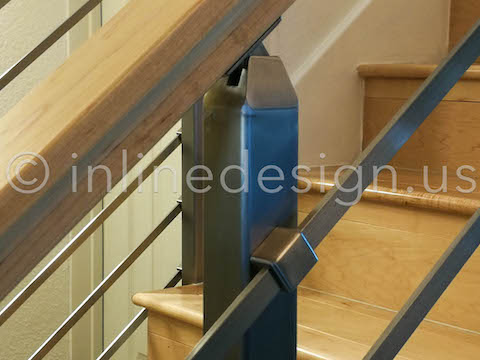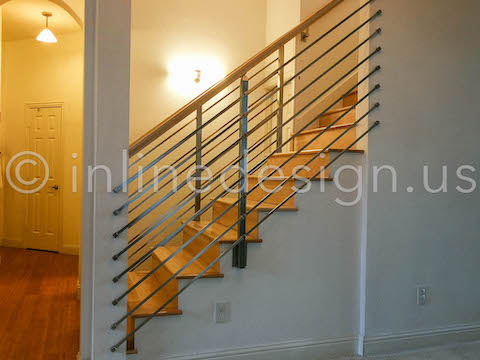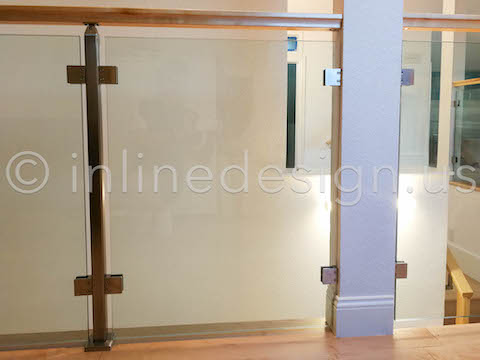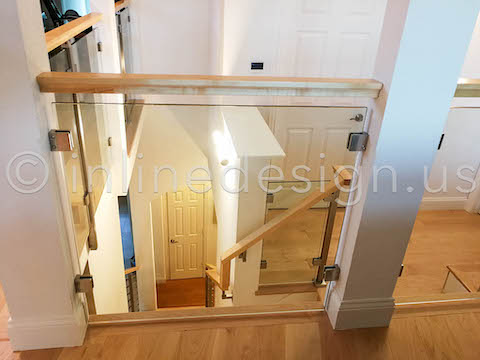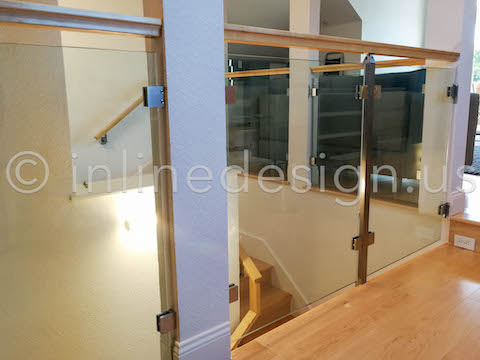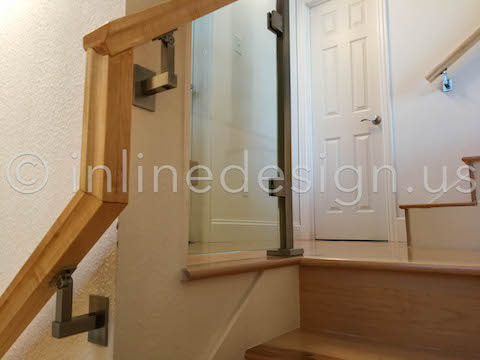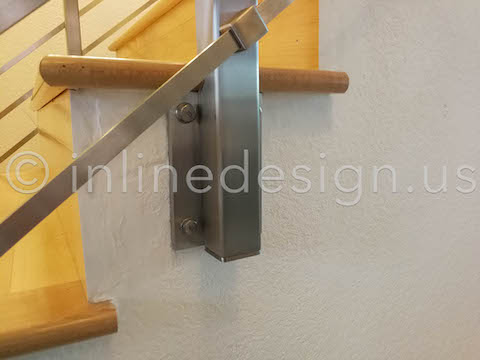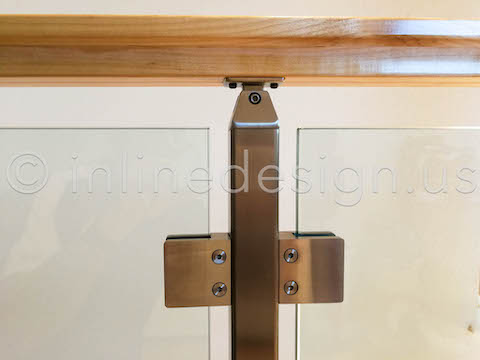 ---