Visionary Mid-Century Modern Home by Architect Pierre Koenig
Nikolaus and Heather live in a special house in Los Angeles. Bordering the great Angeles National Forest, this 1600 square foot home comes with it's own unique claim to fame. Picture it: the northern canyons above LA, a long white-rock driveway spiraling up to a symmetrical house on a hill, finely detailed mid-century modern architecture, textured walls in every room, custom light fixtures, floor-to-ceiling windows. Can you guess?
Here's what the owners say: 
"This masterfully crafted property was designed in 1954 by world-renowned "Case Study" architect Pierre Koenig, who was one of the most influential mid-century modern architects of his time. Koenig eventually became an international design-star with his CASE STUDY HOUSE #21 in 1958, the "BAILEY HOUSE," and in 1959 with CASE STUDY HOUSE #22, the "STAHL HOUSE" – probably LA's most famous residency… It represents the golden age of mid-century modern architecture and features visionary and colorful interior design, sensitively preserved half a century after it's conception."
Yet sometimes even a house like this could use one final touch. Nikolaus and Heather were without a railing system for their deck, and to our great honor they found us first. Emailing us the Inline Design Quote Request form complete with detailed measurements in the graphed section, they even sent along clear photos of the area of install with pictures edited to illustrate post placement. Information like this up front always helps our team expedite the process.
Now their deck is something else. It surrounds the house completely with smooth natural stone tilingunderfoot and plenty of seating. Everywhere you look a lush, rolling landscape of desert foliage, trees of shade, and cactus plants. White corrugated steel beams frame the main seating area and add a seamless perimeter where off-white beveled canvas curtains hang to provide practical and elegant protection from the elements.
So this cable railing system had to be special. It needed to match the quality and craftsmanship Nikolaus and Heather had come to expect in their own home. A product which would jump right out of the box balancing visual appeal with the rest of the property, it had to also be a durable barrier which they could rely on for years to come. We knew just the one. Our fabulous salesperson Daisy quoted them for the Press and Latch cable system in a round profile, side mounted, 42″ height. 
After receiving CAD designs from our team, Nikolaus and Heather approved the order and were excited to move forward. With a gated home there was the concern of when the freight shipping would arrive. Daisy worked with them on lead time for production, arrival time for shipping, and ensured them that notification services by the freight carrier would verify delivery time prior to any arrival.
We were so happy to see pictures of their completed install. Nikolaus said: "We LOVE the railing! It literally is framing the deck in a very modern way and works perfectly with the mid-century modern style of the house." I'm seeing a shaded desert tent sitting in the middle of a desert oasis. A private escape filled with cool air, warm charm and quiet relaxation. May we hand you a mojito while you lounge under that LA sun? Enjoy your completed deck Nikolaus and Heather. And don't forget to mention Inline Design to all your Hollywood friends!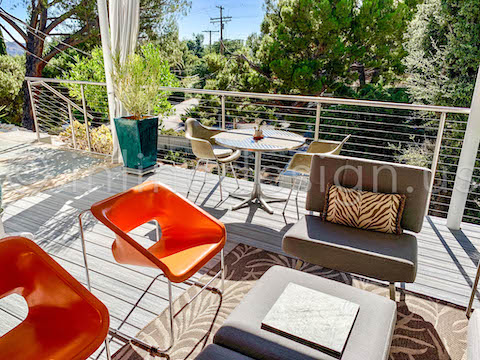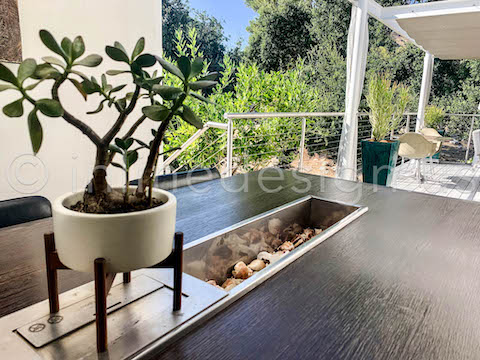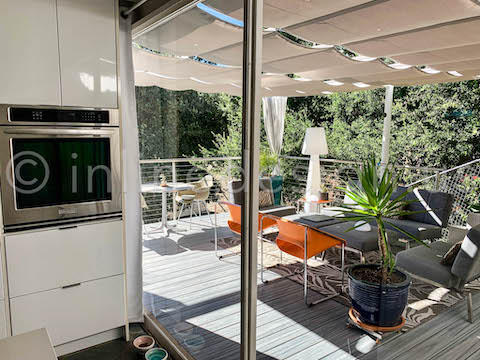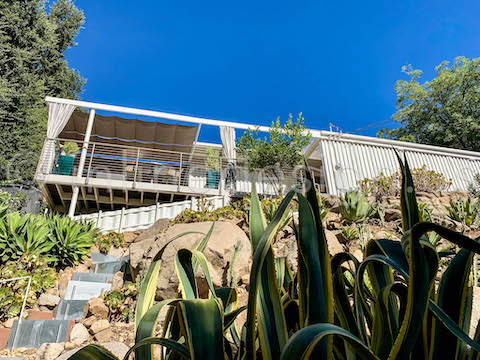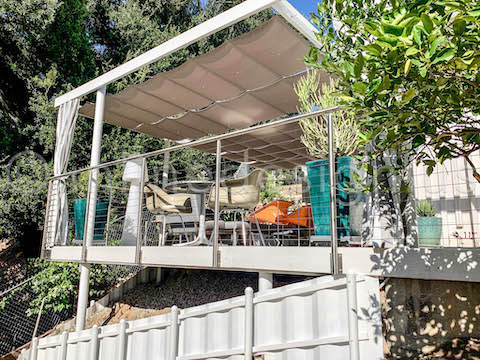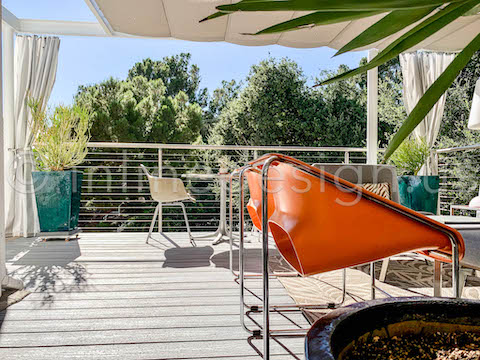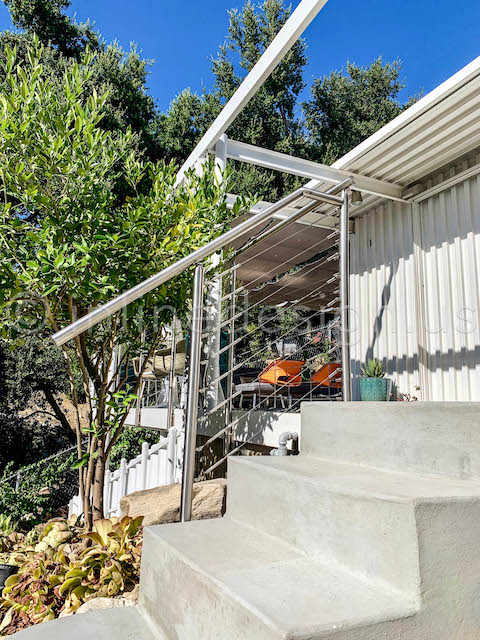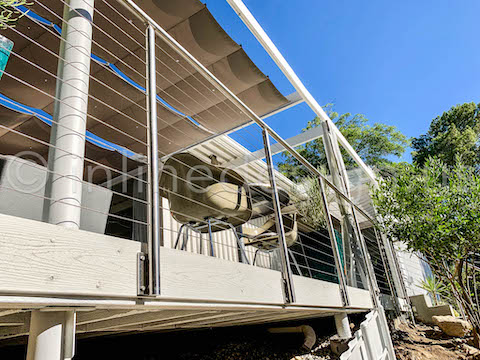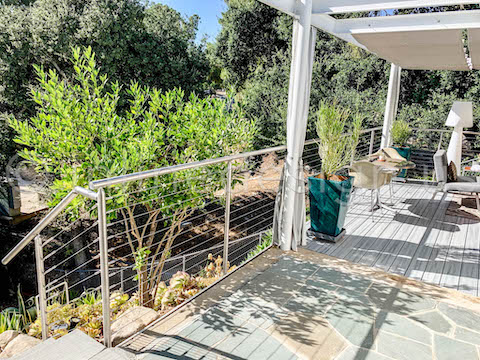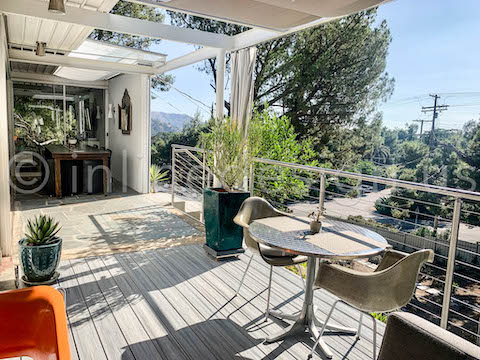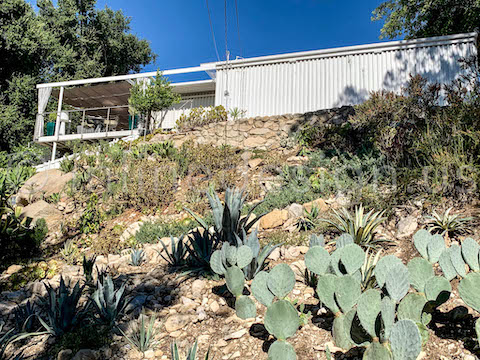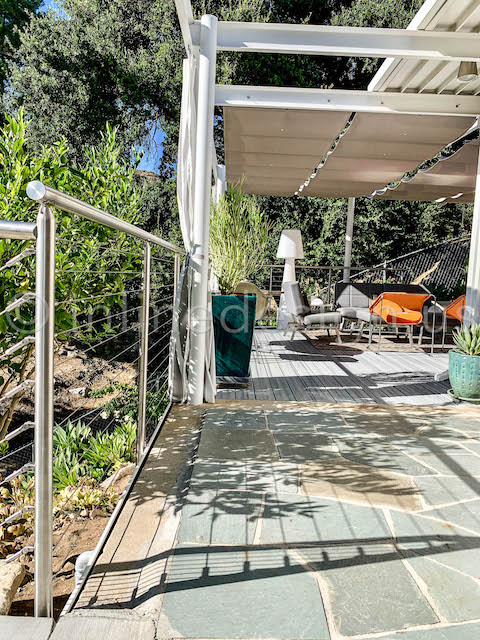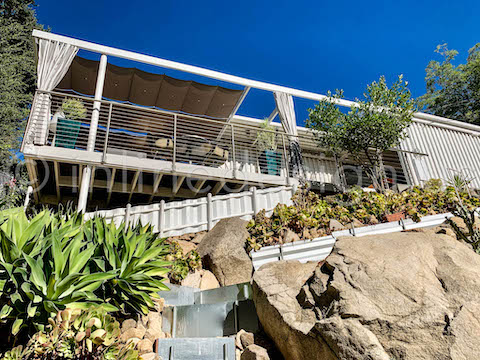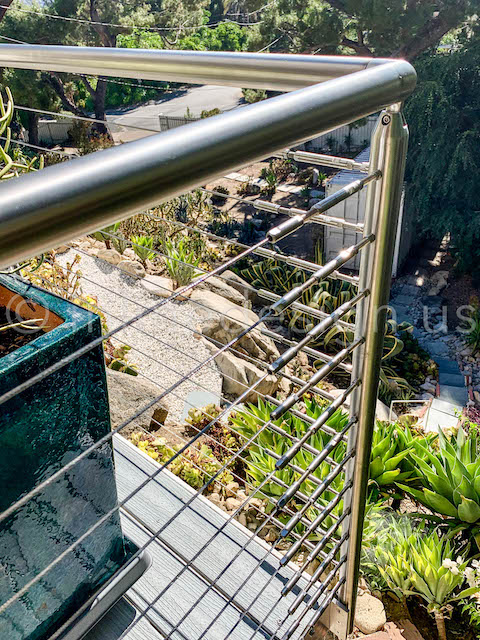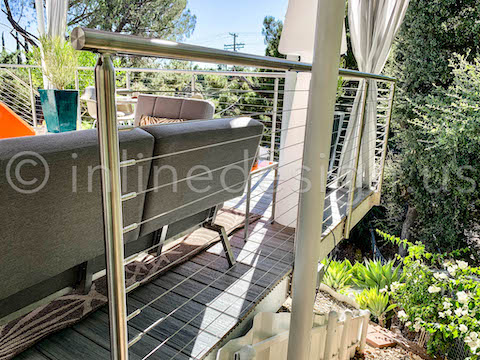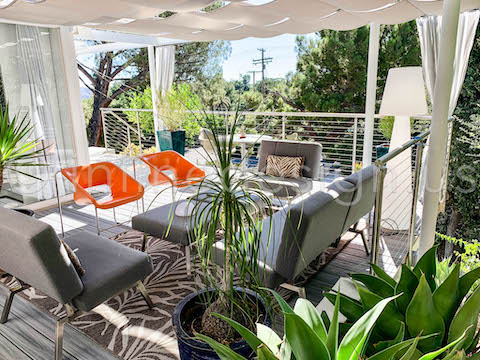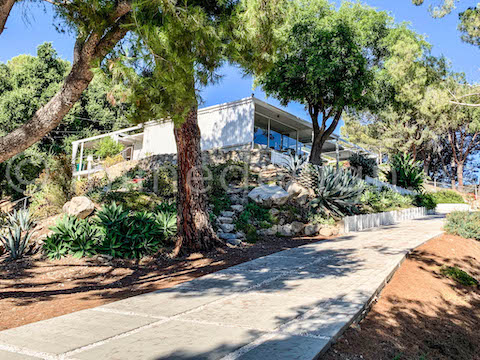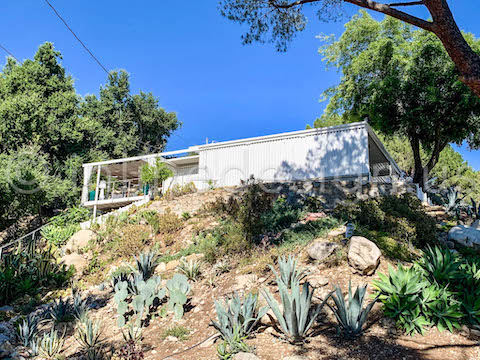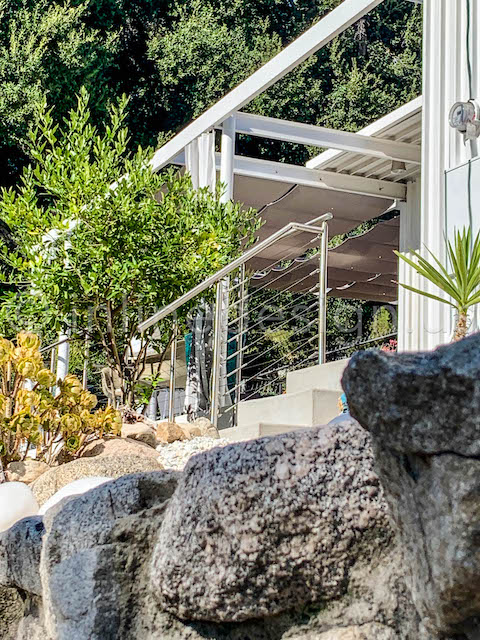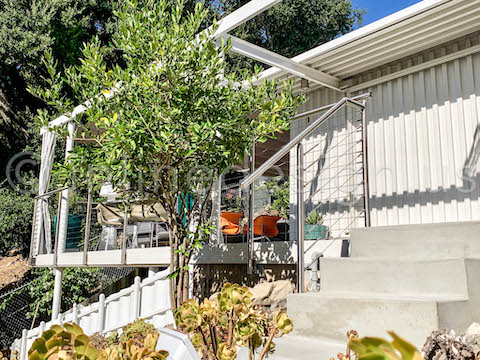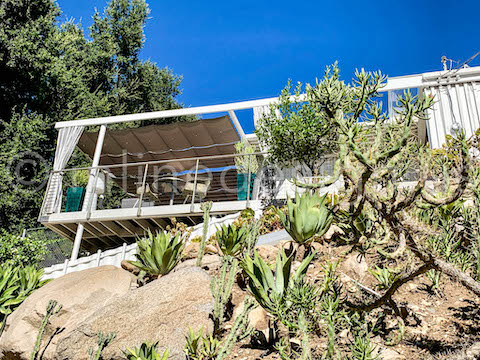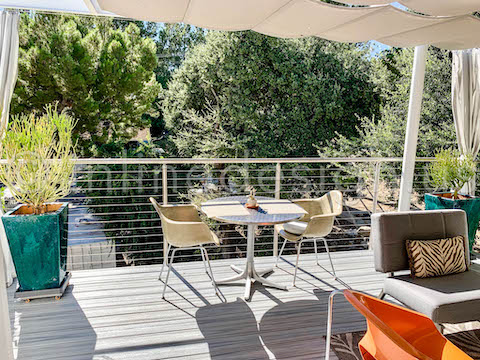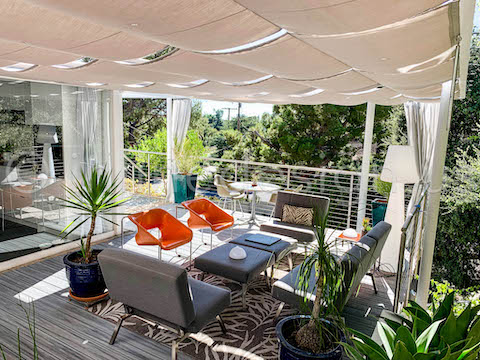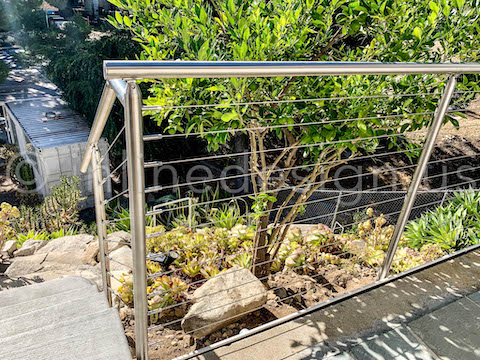 ---