Wanted Serious Modern Appeal Using Cable Railing
Tobin's home in Indiana is a showroom quality, two-story townhouse with an accompanying rooftop deck. Every corner and angle of this home has seen dedication to interior uniformity and matching furnishings. Off-white color walls, finely polished natural-strand wood flooring, stainless steel appliances, and hardware, this is a home with serious modern appeal. There was only one thing missing: a cable railing system to complement his staircases and balconies. When Tobin went looking, our Press and Latch Cable Railing System made the grade with a wooden handrail accent to match his interior flooring. 
Right away our salesperson Amanda wanted to contact Tobin, double-checking information regarding deck measurements, stair angles, handrail brackets, the need for a countersunk hole, "Oh and the screws for the top rail will need a tapped hole to thread into." – we won't let you go without ensuring you are getting the right parts for the right job. For large system installs it can be beneficial to seek the aid of a professional contractor or architect while you work with us prior to purchase. 
Tobin's contractor had recommended a change to the front deck where our cables would fix directly to the wood column of the wall. This was going to look great we thought, but our Sales Manager Donnie wanted to verify best practices and send along some suggestions for the angle of screw regarding a connection to the framing member or rim joist through the base plate hole. Framing members on the inner holes are required as the subfloor alone is inadequate to hold railings directly in place. 
Both parties had the information needed and our fabulous warehouse team was ready to compile the order. Soon we forwarded the good news that Tobin's order had shipped on a pallet, with a tracking number included. We received pictures from Tobin's completed project, and WOW… were our products installed here or did they simply glide into place? Etch another notch on the belt, Inline Design has done it again!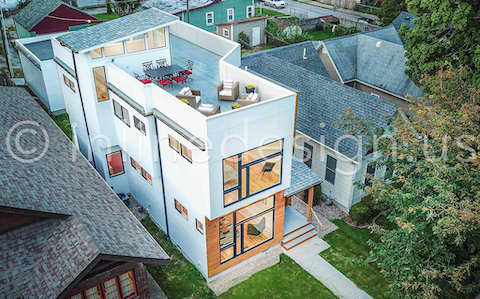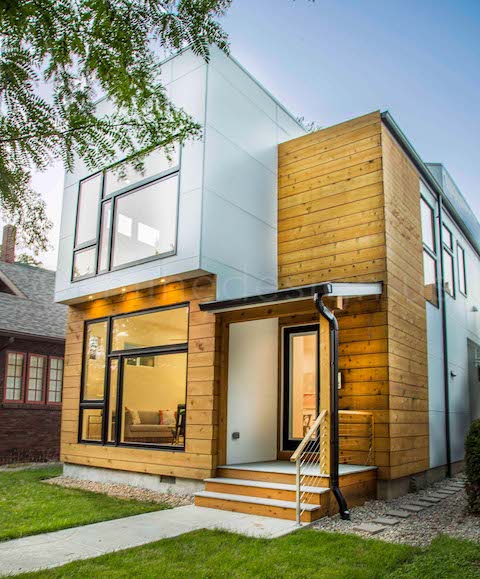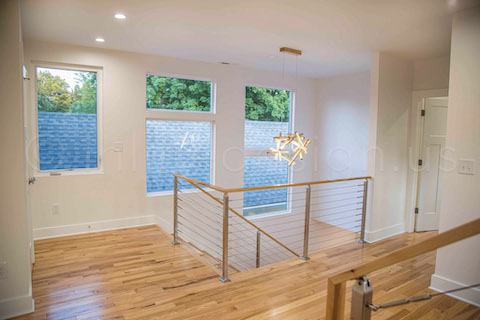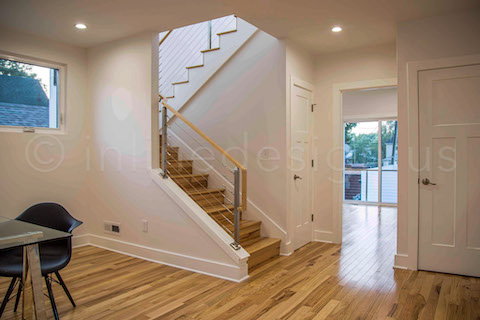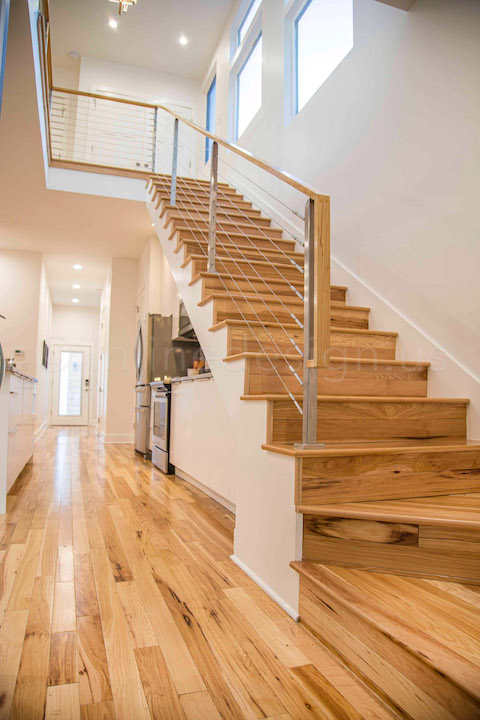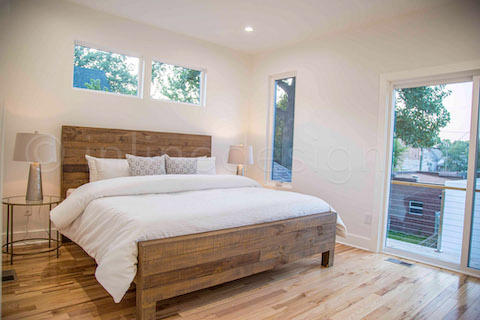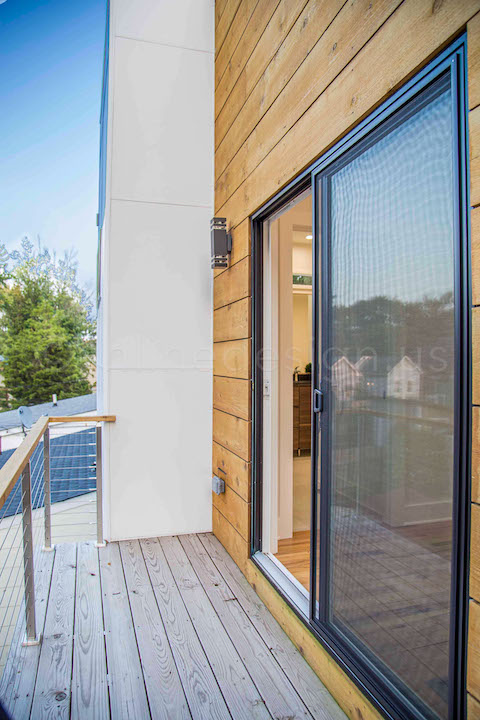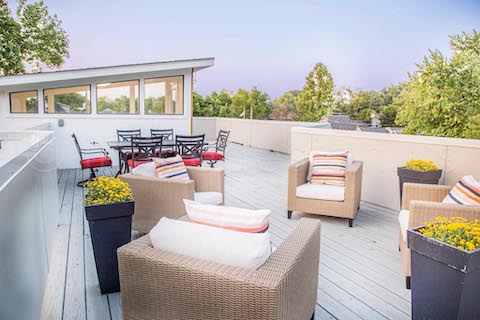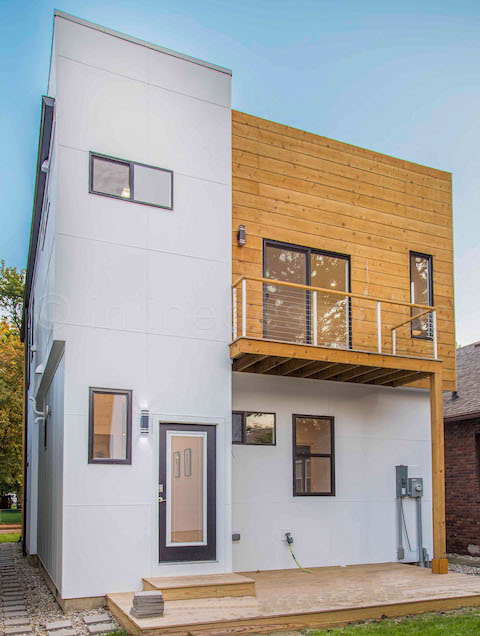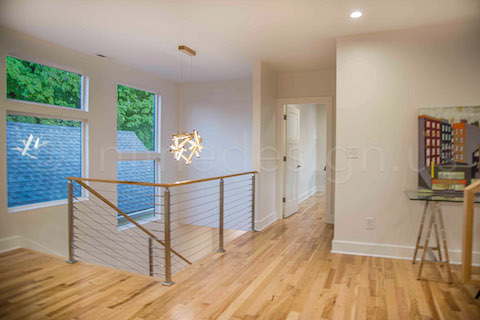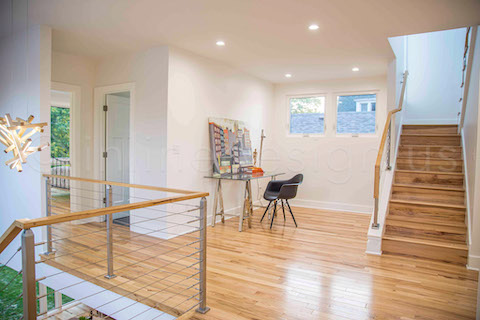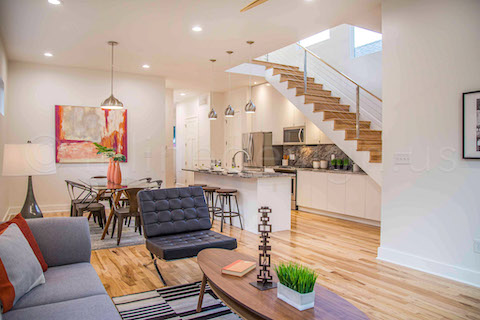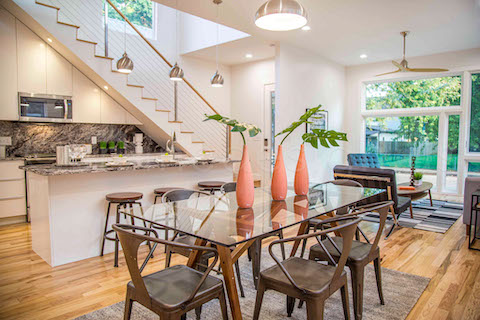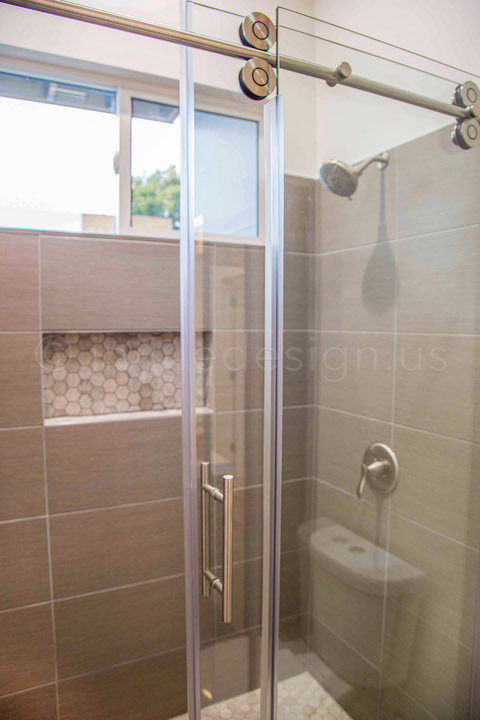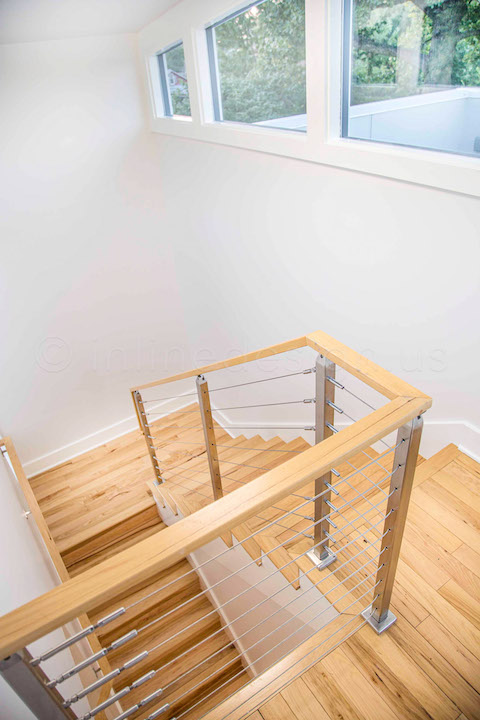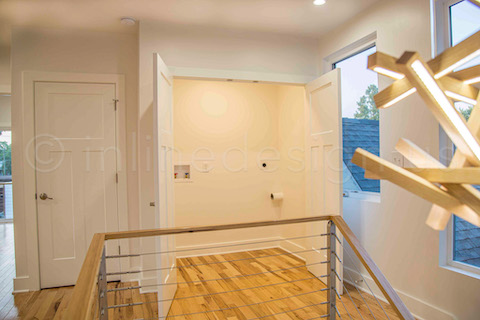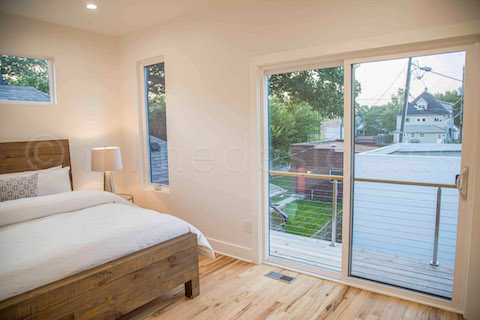 ---